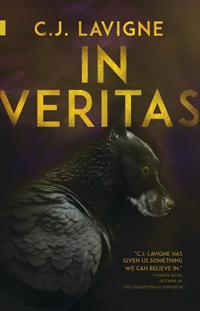 Hi! This post is just to note that my literary urban fantasy novel In Veritas, published in May 2020 by NeWest Press, is currently eligible for the 2021 awards season. Thanks so much for your consideration.
In Veritas follows Verity Richards, a woman whose synaesthesia allows her to perceive multiple realities. As she learns to navigate the city of Ottawa and its many secrets, she tries to save a dying community and a hidden world.
More information about the novel is available here, or on the NeWest Press website.